BTi Raising Funds For Cancer Council Australia
It is with great satisfaction that we wish to share with you the news of our recent fundraising activity for Cancer Council Australia.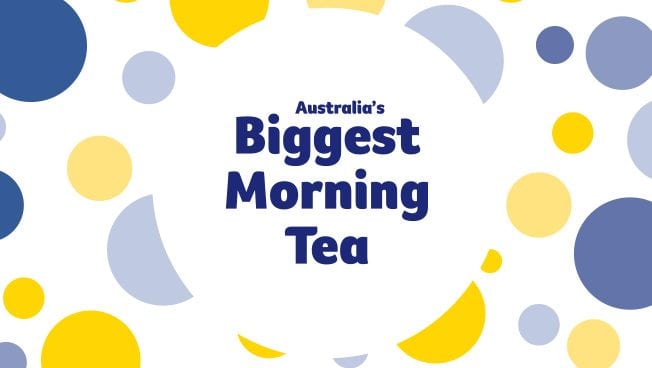 On 23rd May 2019, BTi Logistics hosted "Australia's Biggest Morning Tea" in order to raise funds for the Cancer Council Australia.  An estimated 145,000 new cancer cases will be diagnosed in Australia this year, with that number set to rise to 150,000 by 2020 (Australian Institute of Health and Welfare, 2019).  Being an Australian owned company, BTi strongly believes in giving back to the community, the same community who has helped us survive and grow for over 30 years, a community that is suffering and needs our support. Being a successful business is not enough for us, we want to make a difference with people's lives, hence we chose the Cancer Council Australia for our philanthropic focus.
BTi Logistics created a donation webpage through Cancer Australia, where our staff and others generously contributed funds online. In addition, BTi staff prepared delightful food and sweets that were enjoyed on the day, while some also took part in fundraising games. Once the donations were finalised, BTi doubled the total of donations and released $820 to Cancer Council Australia. Essentially the funds will go towards life-saving cancer research, support services, prevention programs, and advocacy.
Although the official date for Australia's Biggest Morning Tea is 23rd of May, we encourage you to host your tea anytime in May or June. Get your friends, colleagues or family together over tea and treats, and help raise funds to support those impacted by cancer.
Here are some ways your donations will make a difference to those impacted by cancer;
$25 Protect 15 children from potentialy harmful sun exposure through Cancer Council's SunSmart school program
$43 Pays for a cancer nurse to be available on 13 11 20 for an hour to offerexpertise and support to those in need
$155 Provides transport and a nights stay at a local Cancer Council Lodge for people who need to travel for vital cancer treatment
$510 Helps provide annual training to Support Group Volunteers so they can offer ongoing emotional and practical support to those impacted by cancer
$1,000 Pays for an analysis of two gene samples for a research project, helping to progress cancer reasearch
"You have two hands. One to help yourself, the second to help others"
The 2023-2024 BMSB seasonal measures will apply to target high risk goods manufactured and shipped from target high risk countries

learn more

→

The 2021-22 BMSB seasonal measures will apply to target high risk goods manufactured and shipped from target high risk countries

learn more

→