Coronavirus (COVID-19) Effects on Global Supply Chains
The coronavirus effects on global supply chains are expected to be detrimental, as China has been in lockdown since the Lunar New Year holidays began.
The novel coronavirus (COVID-19) started from Wuhan, China, a manufacturing capital accountable for a considerable amount of the world's electronics, automotive and more. The coronavirus has now spread to the rest of China, as well as many other foreign countries. With more than 37,000 confirmed cases worldwide and 800 deaths so far, (figures which are currently doubling every three days!), it is clear we are dealing with an epidemic, worse than SARS. The first signs of concern came through, where, the Chinese stock market plunged.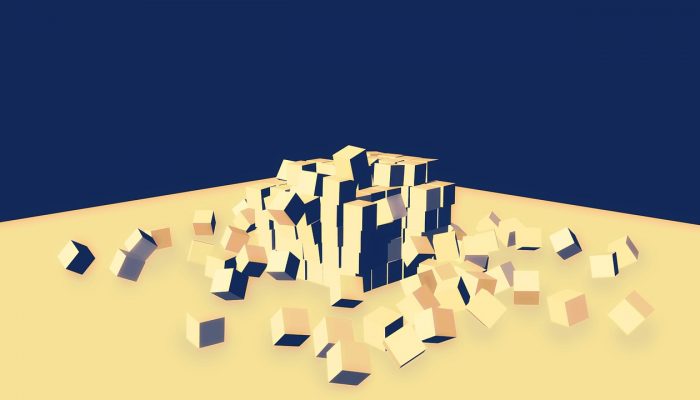 Current Measures to Contain the Coronavirus Outbreak
In an aim to contain the coronavirus, at least 25 provinces in China are in quarantine with strict transport restrictions. Hence, an estimate of 60 million people are in lockdown within mainland China. Non-emergency vehicles do not have permission to transit across the mainland cities. Moreover, many inbound and outbound flights to China are experiencing suspensions to help prevent cross-country contamination. Some countries, including Australia, are applying visa restrictions to travellers from or bypassing through China. A mandatory 14 day quarantine is also being applied in certain cases, to avoid transmitting the virus. Hong Kong has shut 10/13 of its borders with China. While, an announcement of the Department of Education of Guangdong Province says that all schools in their province will remain shut until the end of February.
Businesses have also been ordered to remain closed. Consequently, production of millions of goods, essential for supply chains and manufacturing are in stoppage. Concerningly, Dr David Heyman, who lead the WHO handling of the 2003 SARS outbreak, states that the virus has not even reached its peak as yet.
Some Interesting Facts About Australia – China
China is the world's largest manufacturer and second largest economy. As per the Australian Trade and Investment Commission,"China is Australia's number one export market, our largest source of international students, our most valuable tourism market, a major source of foreign direct investment and our largest agricultural goods market.". In fact, the total Chinese investment in Australia is $64 billion. While, the total Australian investment in China is $75 billion! In 2018, the Chinese visitors spending in Australia was a record breaking $11 billion. Those numbers were meant to continue rising before the travel bans.
How is the Coronavirus Impacting Global Supply Chains?
Supply & Labour Shortages
It is yet to be determined if a virus can get passed through hard surfaces, or how long it can stay active on hard surface, e.g. container cargo, once an infected person has come into contact with it. Therefore, there is a possibility that cargo may be subject to quarantine holds in transit.
Any ship's crew that have joined a ship and have been ashore in China, will not be permitted to disembark ashore in Australia for a 14 day quarantine period from the last date being in China.
As mentioned earlier, there was an extension in the Lunar New Year, meaning that supply chain operators are not returning to work. This is causing blank sailings, cancelled air freight, delayed shipping schedules, manufacturing stoppage and so on. Additionally, there's been several cancellations in inbound/outbound flights from mainland China. Furthermore, additional biosecurity measures at airports are delaying flight schedules.
These supply chain disruptions may result in stock shortages. Consequently, damaging sales for businesses relying on Chinese imports.
Coronavirus Effects Slow-Down Australian Exports
Australian exports are already experiencing the coronavirus impact, with decrease in demand. This comes as no suprise, given that China buys approximately one third of the country's total exports. Estimated at $152 billion approximately.
The overall food export market in Australia has taken a hit, as many chinese restaurants remain shut. The chinese ban on live seafood trade, has especially affected the australian seafood instry.
Notebly, iron ore, which is a key Australian export to China, fell by over 10% in one month. While, Australia's second largest export to China -the education sector, valued at $34 billion, is also in danger considering the travel bans in place. Accordingly , the chinese tourism sector in Australia  (estimated at $20 billion annually) may also experience a fall.
Disruptions in Logistics
Original Bills of lading, where required, are being delayed or not available, causing holds in cargo release. In some instances, these supply chain disruptions, resort to Indemnity Guarantees being required.
It is crucial that businesses set in place alternative processes, routes and measures, to ensure all inventory is accessible. With Wuhan being a manufacturing and logistics capital, but also the centre of the coronavirus outbreak, supply chain disruptions in China and rest of the world are almost unavoidable.
Potential Amendments of Existing Free Trade Agreements (FTA's)
The extent of the coronavirus effects on the wider economy and supply chains, is hard to define at this point. However, legal complications under FTA's may arise, given the large volume of disruptions. As countries implement emergency measures causing delays in cargo deliveries, discrepancy issues will arise under contracts as to which party is liable for the loss.
Here are some (potentially) lifesaving tips by the WHO on how to protect yourself and others from the Novel Coronavirus.
We expect to experience the adverse consequences of the coronavirus effects on global supply chains, in the near future. Therefore, now would be an ideal time to activate your risk management strategy. Please stay on track with updates we post in our news section, social media, but most importantly, our newsletter broadcasts. Subscribe to our newsletter today to receive important coronavirus updates straight to your inbox!
The 2023-2024 BMSB seasonal measures will apply to target high risk goods manufactured and shipped from target high risk countries

learn more

→

The 2021-22 BMSB seasonal measures will apply to target high risk goods manufactured and shipped from target high risk countries

learn more

→