Coronavirus & Freight Forwarding - April Roundup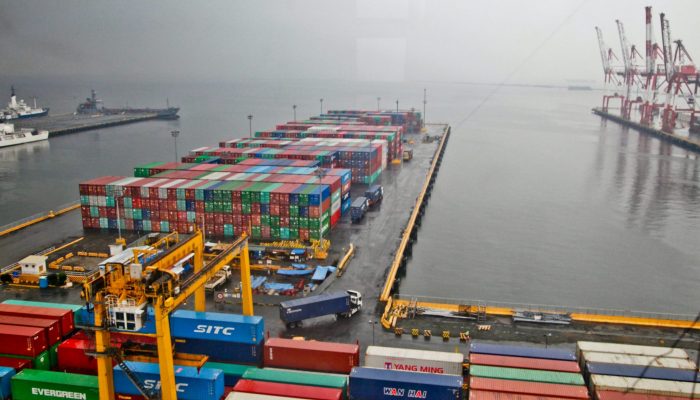 A summary of the latest industry developments around the world, amid the coronavirus pandemic.
Global demand for non-essential durable goods has reduced noticeably over the past weeks, while demand for medical and protective equipment has boomed. Importers expecting cargo from overseas, while also experiencing a drop in sales, are facing storage issues. Ship crews are not given permission to disembark vessels and freight forwarding capacity, in largely hit countries like India or Italy, has decreased sharply. All in all, the freight forwarding industry is feeling the impact with various disruptions. It is remarkable that cargo is still moving through the resourcefulness of industry professionals and gets essential goods, including medical supplies, to where they need to be.
China
Although life in Wuhan, the city of origin of the coronavirus , has resumed to normal after 77 days of strict lockdown measures, there are now concerns about a second wave of coronavirus cases hitting the city of Harbin, in the north-east of China. More specifically, the city of Harbin has now implemented lockdown measures to ensure the safety of their 10.6 million population.
According to China ports & harbours association, the key ports in China have reduced container throughput by approximately 5% year on year.
The first Season's GDP of China has reduced by 6.8% . Import/export trade value for the same period also dropped 6.4%, as per The State Council Information Office of the PRC.
"China's economy is estimated to be operating at around 80% of its normal output with most people having returned to work. Demand, and prices, for many Australian exports will remain subdued until the economy returns to normal levels and consumer confidence rises.", (Australian Trade and Investment Commission).
On April 24, at the Port Authorities Roundtable (PAR), 19 ports committed to continue operating during the COVID-19 outbreak. Some of the ports included were Shanghai, Ningbo and Guangzhou ports, in China.
Asia
As cases are surging in India, the country will remain in lockdown until May when the measures will be reviewed. Labour shortages have caused airlines to cancel service to India. There are reports of abandoned cargo, due to the chaos caused by uncollected boxes at the airport. Essentially, no cargo is currently moving in or out of the country. Key ports in the country are experiencing severe congestion. Please be prepared for delays in booking releases and sailing schedules.
In Bangladesh, the government has announced a general holiday until May 5. However, Chittagong port is still operating.
No passenger flights are moving in or out of Dhaka and overall freight forwarding activity is limited.
US
As the U.S. coronavirus cases are increasing, majority of the nation is remaining in lockdown. The new global outbreak epicentre continues to be New York, with more than 234,000 active cases.
The negative impact of COVID-19 has had on the U.S. economy, is causing a decline in consumer demand for durable goods. Manufacturers of automotive, house appliances and furniture are expected to get hit the worst, with some even experiencing losses. Whereas, manufacturing of non-durable goods is expected to remain stable, with increased demand for personal hygiene goods. With coronavirus cases surging in the U.S., their manufacturing and exports output has decreased. Notably, US, Chinese and German products make up for more than 50% of imported auto parts in Australia. Hence, the domestic motor parts / vehicle industry is getting adversely impacted.
The Freight & Trade Alliance reports that "Previous fears of cargo backlogs at the cargo terminals have been eased due the continuing operation of the supply chain and the anticipated downturn in imports from China due to order cancellations."
"On April 20, 2020, the Secretary of the Treasury and U.S. Customs and Border Protection (CBP) will be postponing for 90 calendar days the deadline for payment for the deposit of certain estimated duties, taxes, and fees for importers experiencing a significant financial hardship due to the coronavirus disease (COVID-19)."
Europe
Most ports are operational in most countries, however please expect delays in processing functions.
Certain areas of Italy have seen some coronavirus measures ease. However, the most affected areas in the north, are remaining in full lockdown. The Milan-Linate Airport has been closed since March 13. The industry in Italy will start to open from May 4.
At this point, Spain will remain in lockdown until May 9. While, the UK will also remain in lockdown until May, when the measures will be reviewed.
In Germany shops are cautiously given permission to open again. Currently stores up to 8,600sqm have been given permission to reopen. Initial reports are showing shoppers are hesitant about returning to their old shopping habits.
According to Ocean Air, there are currently limited connections for air freight within Europe.
Australia
So far, the stage 3 lockdown measures have shown a great amount of success in containing the coronavirus. Therefore, recent reports indicate that we will see a relaxation of measures. Nevertheless, the full economic impact of shutting down businesses is yet to be determined, as speculations for a long-haul recession have arose.
As travel restrictions remain in place, passenger fleets and their cargo capacity are staying grounded. At the same time air freight demand for medical supplies has splurged. These fluctuations in supply and demand have driven air freight rates up by 3-4 times their medium! Accordingly, businesses with a supply chain model reliant on air freight, have experienced negatively affected cash flows and stock shortages. In response, several airlines like Virgin Atlantic or Cathay Pacific, are now offering their passenger fleet for cargo-only services. Some carriers are even offering multi-party, LCL charters.
"On 14 April 2020, IATA released updated analysis showing that the COVID-19 crisis will see global airline passenger revenues drop by US$314 billion in 2020, a 55% decline compared to 2019. Airlines in Asia Pacific will see the largest revenue drop of US$113 billion in 2020 compared to 2019 (-US$88 billion in 24 March estimate), and a 50% fall in passenger demand in 2020 compared to 2019 (-37% in 24 March estimate). These estimates are based on a scenario of severe travel restrictions lasting for three months, with a gradual lifting of restrictions in domestic markets, followed by regional and intercontinental" (iata.org).
To prevent the same thing from happening to sea freight rates, there have been blank sailings. This has also created a surplus of empty containers that were meant to sail back to China. Restrictions for the vessel crew disembarking after a 14-day period has elapsed since they were last ashore, remain in force. Additionally, a backlog of cargo, that was ordered before the coronavirus, has been created at our key ports. Please note that BTi Logistics is offering container storage /packing /unpacking solutions for importers.
A synopsis of Australian Government measures supporting local industries during COVID-19:
Export Market Development Grant (EMDG). On April 1, the government announced an additional $49.8 million investment into the EMDG. The EMDG which reimburses promotional expenses to existing and potential exporters.
International Freight Assistance Mechanism (IFAM). A new network of freight forwarders and air freight providers has been created. The aim is to facilitate delivery of Australian exports into important foreign markets. The $110 million program supports high-value agriculture and fisheries exports. The return flights will be bringing back essential medical supplies, equipment, and medicine. This comes after the Australian seafood industry faced especially tough times following China's ban on live seafood. To give you a better understanding of the damage done to local markets, SBS news reported that China and South east Asia make up about 99% of Queensland's live coral trout market!
Deferred GST (DGST) Scheme. Essentially the scheme defers the GST payable on imports, until the first activity statement lodged after importation of the goods. Once approved, the import GST otherwise payable at the border is deferred until the 21st of the following month. More about the benefits of the scheme can be found here. Please note that reportedly, wait times for DGST registration have been up to 30 days.
As supplies are limited, up to 60 countries are imposing bans on exporting personal protective equipment and medical supplies. An extensive list of the banned goods for exportation can be found here.
Overall, freight forwarding activities around the world are continuing adequately with some disruption. BTi Logistics, has partly transitioned to a remote working environment and we are continuously adjusting our service to meet the needs of these unprecedented times.
Please remember that the coronavirus situation is evolving rapidly, with new measures coming into effect almost daily. We will continue to monitor the situation closely and will publish further coronavirus updates through our newsletter and news page.
Should you have any concerns regarding a particular shipment, please get in touch with your BTi representative. Thank you.
Stay Home – Stay Safe
The 2023-2024 BMSB seasonal measures will apply to target high risk goods manufactured and shipped from target high risk countries

learn more

→

The 2021-22 BMSB seasonal measures will apply to target high risk goods manufactured and shipped from target high risk countries

learn more

→