BTi Logistics Brisbane - New Branch Manager, Shaun Chapman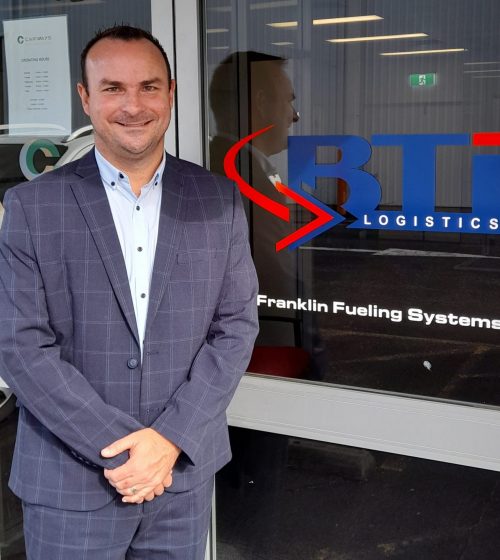 We are excited to announce that BTi Logistics in Brisbane has welcomed new Branch Manager, Shaun Chapman. He will be supporting office and warehouse operations, as well as client relationships. Shaun comes with a wealth of industry experience and fresh ideas, undoubtedly making him already an integral part of BTi's success.
Shaun has 21 years of expertise in freight forwarding and logistics. He has worked for a range of logistics companies starting from operational roles, moving into supervisory roles, sales and eventuating in managerial roles, including branch management.
Previously having set up an entire branch operation from start to finish, alongside extensive experience across imports, exports, air freight, sea freight and logistics, we are confident in Shaun leading our Brisbane branch and fulfilling his role successfully.
Shaun is also a great asset for our child company BTi Automotive Logistics, as he has previously been involved with the logistics operations for several automotive events including (but not limited to) Formula 1, MotoGP and V8 Supercars!
Shaun has achieved his Dangerous Goods by Air Certification, Air Cargo Security Awareness Training, Quarantine Approved Arrangement Accredited Persons and completed his Biosecurity Awareness Course.
What Happens Outside BTi Logistics
But it's not all about expediting shipments. For the past nine years Shaun has been refereeing rugby league in Brisbane and throughout Queensland. Previously being a rugby league player and coach himself, he simply does not want to let go of the sport.
Shaun's Personal & Professional Goal
"I was fortunate to be introduced to the BTi Logistics team back in 2010 when I relocated to Melbourne in a previous role, and always admired the BTi team culture which is highlighted by the fact that some 11 years later, many of the smiling faces I had met then are still an integral part of the team today.  I am extremely excited to now say that I can work alongside these amazing staff and share my experiences and expertise to achieve further business success.  During my 22 years in the Logistics and Freight Forwarding Market, I have been very fortunate to learn from some decorated industry figures along my journey through operational, supervisory, sales and management roles, and combining all these experiences to assist in growing the Brisbane and National presence of BTi Logistics. We have a strong footprint and facility in Brisbane, and taking this to the next level by nurturing the relationships with my team, our strong network of global agents, local suppliers and importantly our customers, will be the recipe for future success. 
With experience in Retail and Wholesale Air and Sea, Motorsport, Entertainment and Events, plus Time Critical Projects – I want to impart this knowledge with my colleagues to enable us to further strengthen our processes and most importantly, our high level of customer service.  I look forward to meeting with our current clientele in the very near future and introducing new business relationships to BTi."
Shaun Chapman Contact Details
Shaun.chapman@btilogistics.com.au
D: 07 3106 7231 | M: 0427 320 559
The 2021-22 BMSB seasonal measures will apply to target high risk goods manufactured and shipped from target high risk countries

learn more

→

The 2021-22 BMSB seasonal measures will apply to target high risk goods manufactured and shipped from target high risk countries

learn more

→