Reliable and Cost Effective.
Sea Freight.
BTi Logistics collaborates with a large scale global network of ocean freight carriers, which translates into flexible and varied solutions for your sea freight forwarding needs. Regardless of the volume or weight of your cargo, we will be able to design the best suitable solution for ocean transportation, meeting both schedule limits and budget requirements.
Our team are experts in sourcing reliable, cost effective ocean freight services from one of the multitude of ocean freight carriers that we partner with. With our online track and trace facility, you will have complete visibility of shipments from start to finish. We offer services that will help any business meet operational requirements, adding value to logistic solutions and operative results.
Global air freight solutions servicing general and project cargo. BTi Logistics operates as an IATA certified air freight forwarder. Through our extensive worldwide network, years of experience and our helpful staff, BTi are equipped to can handle any shipment.
Sea freight is a reliable service accounting for the vast majority of the world's trade. Benefit from our close relationships with ocean freight carriers worldwide to ensure your freight, whether it be FCL, LCL, Breakbulk or Project cargo, is delivered in a timely and cost effective manner.
BTi Logistics is a non-asset based transportation and logistics provider. This allows us to utilise our close relationships with multiple carriers in order to secure you the best rates and most efficient service. Combine our domestic transportation services with our 3PL Warehousing services for a total fulfillment solution.
BTi Logistics offers 3PL Warehousing services all around Australia. We offer a total fulfillment service to clients big and small, servicing a range of industries including food and beverage, steel, plastics, vehicles and parts. We can warehouse anything in our free and bonded warehousing facilities.
Container Transport
Shipping containers through an FCL sea freight service are often the most cost effective method of shipping. Invented in 1956 by Malcolm McLean of the USA, it has now become the standard of of cargo shipping. There are now more than 17,000,000 containers worldwide, making more than 200,000,000 trips annually!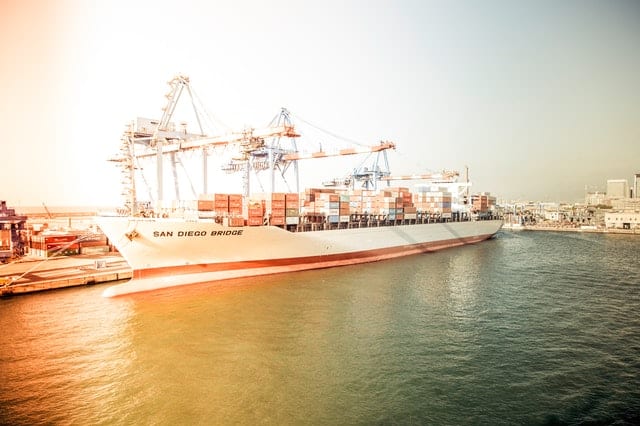 Insurance
BTi Logistics highly recommends insuring all cargo. Whilst we are not an insurance broker, we can arrange insurance on your behalf. Ask us how!
Integration
Automation through integration. Benefit from increased efficiency and error reduction by integrating your system or eCommerce platform with our Warehouse Management System (WMS)
Customer Service
We pride ourselves on the level of customer service we provide. Upon working with us, you will be assigned a customer service rep who will be on hand for any enquiries.