Brown Marmorated Stink Bug (BMSB) Measures, 2019-20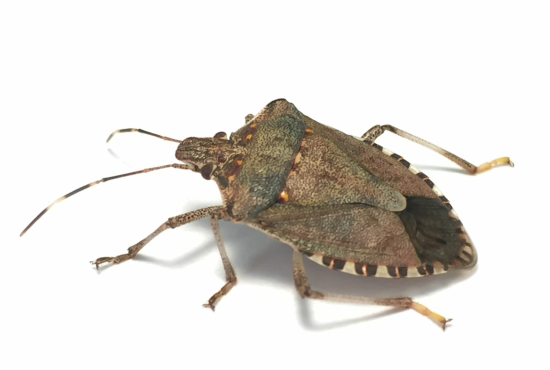 The Department of Agriculture has released the 2019-2020 Brown Marmorated Stink Bug (BMSB) seasonal measures.
The stink bug is no news to any participants of the industry. Its catastrophic effects on our agriculture crops have forced the Department of Agriculture to take incrementally stringent measures. Each BMSB season is considered in review to the previous season.
Below are some key changes to take note of;
There is no change in the target high risk goods tariff chapters. What has changed is the origin and the pathway with the addition of 22 countries.
New high risk countries are; Albania, Andorra, Armenia, Austria, Azerbaijan, Belgium, Bosnia and Herzegovina, Bulgaria, Canada, Croatia, Czech Republic, France, Georgia, Germany, Greece, Hungary, Italy, Kosovo, Liechtenstein, Luxembourg, Macedonia, Montenegro, Netherlands, Romania, Russia, Serbia, Slovakia, Slovenia, Switzerland, Spain, Turkey, United States of America, Japan (heightened vessel surveillance will be the only measure applied). The above will now require mandatory treatment to BMSB standards. Most noteworthy is the addition of Canada. Canada is a big market, from which we import. Thus, its addition to the high-risk countries will most likely have a significant impact on shipments through this pathway or originating from there.
We can confirm that onshore treatment in Australia is still available for both FCL and LCL. Regardless of the original discussions about excluding LCL shipments this season.
All containers containing cargo which originates or crosses pathways with high risk countries, will require treatment at FCL level, prior to the container being unpacked. No cargo will be treated at LCL level this season.
The new measures apply to shipments departing on or after 1st September 2019.
The end of the 2019/20 season applies to goods that are either Target Risk or Target High Risk goods that arrive after the 31st of May 2020.  Therefore, the sailing schedule and vessel timeliness can be critical as to shipments requiring treatment.
Furthermore to read the full outcome of the 2019-20 measures, please refer to the official release by the Department of Agriculture.
BTi Logistics is Here to Help
If you have any questions or concerns regarding the new Brown Marmorated Stink Bug measures, please do not hesitate to contact your BTi representative.
Kindy also note that BTi Logistics in Melbourne offers fumigation services onshore. Our fumigation capacity is 6 x 40ft OR 12 x 20ft at a time.
The 2023-2024 BMSB seasonal measures will apply to target high risk goods manufactured and shipped from target high risk countries

learn more

→

The 2021-22 BMSB seasonal measures will apply to target high risk goods manufactured and shipped from target high risk countries

learn more

→