Coronavirus & Essential Businesses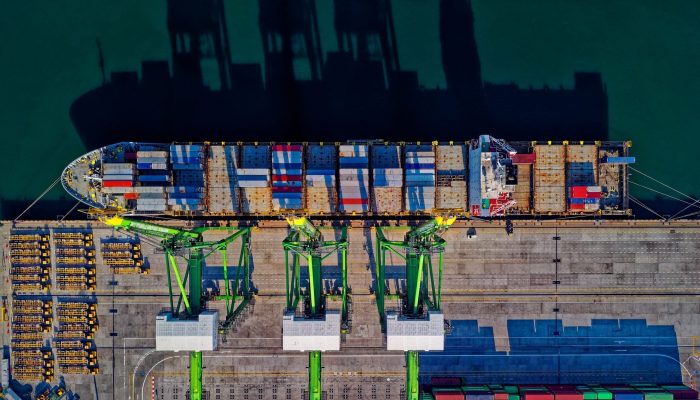 As the coronavirus outbreak continues to rise, we wanted to touch base with you and update you on the latest industry developments.
Although there is a high possibility that Australia will enter stage 3 lockdown soon, essential services will remain open. Essential services include pharmacies, supermarkets, convenience stores, petrol stations, butchers, health centres and hairdressers (with time restrictions).
Accordingly, logistics chains that facilitate the movement of such goods, also classify as essential services. Hence, please be assured that BTi Logistics will remain open. Likewise, ports, airports, customs brokers, freight forwarders and biosecurity bodies will continue to operate during lockdown.
Australian Biosecurity
Australian government services also classify as essential services. Therefore, biosecurity operations will continue to facilitate boarder clearance. However, the Department has advised that "Staff have been trained and are supplied with their own Personal Protective Equipment if and when they are required to wear it. Biosecurity officers will comply with reasonable direction to comply with individual business work health and safety requirements when operating on third party premises. If officers are concerned that the requirement is not reasonable, they will consult with their supervisor to resolve the issue". It goes without saying, that the Australian Border Force (ABF) is also remaining in force.
Air Freight & Sea Freight
As mentioned earlier, ports have remained open, therefore facilitating sea freight operations, which are currently operating with lower capacity. Do note that capacity is subject to change upon demand fluctuations.
Unfortunately, the same case does not apply to air freight. With almost the entire passenger aircraft fleet being grounded for passenger services, it is fair to say that the aviation industry has taken the biggest hit upon the coronavirus outbreak. As a result, air freight capacity around the world has shrunk massively.  To compensate for this some airlines are using passenger aircraft adapted to carry additional freight to carry cargo. The remaining charters and dedicated freighters alone, cannot cater for the entire demand. Although, larger companies can still accommodate their air freight needs through charters or cargo flights, small to medium businesses might find it more challenging to move their goods via air freight, due to the larger capital required for such services. Air freight rates are already being affected by the discrepancies amongst supply and demand and prices have increased.
Submitting Documentation
As the industry is now operating under crisis, and many people are working remotely, for the first time in a long time there are signs of leniency in documentation submission.
Original Bill of Lading: We strongly suggest that you consider moving to waybills/telex release methods, where possible, to minimise any delays that may occur due to original documentation requirements. If you do not get hold of the original document in time, we recommend exploring bank guarantee or telex options. At present, shipping lines will remain open for original documentation lodgement, however some are via appointment only, which could impact the release time. Another reason why we stress the consideration of telex methods, where possible.
Country of Origin Certificate: If you miss out on a duty reduction, due to the lack of this document, you can still use the benefits of the duty refund process.
Health & Treatment Certificates: The Department of Agriculture will accept copies for assessment purposes only, while it still holds the right to request the original certificate if it deems necessary.
Nations Lockdowns Development
In response to the coronavirus outbreak, approximately one third of the world's total population is currently in some form of lockdown.
According to the Business Insider, India, China, France, Italy, New Zealand, Poland, and the UK have implemented the world's largest and most restrictive mass quarantines.
As of Tuesday (24/3), the largest stay at home order, a total of 21 days, was implemented in India. Those measures are vital to keep India's people safe, when taking into consideration the lack of hospital infrastructure. In fact, the country only has 0.5 hospital beds, per 1,000 people.  One of the lowest ratios in the world. Therefore, please be prepared for delays in goods originating, arriving or passing  through India.
On a positive note, productivity in China has resumed at around 70%, with certain provinces working at an even higher capacity, as advised by  the CBFCA. Additionally, road restrictions have been reduced, bringing highway traffic almost back to normal.
Please remember that the coronavirus situation is evolving rapidly, with new measures coming into effect almost daily. Therefore, we highly encourage you to stay up to date with new announcements.
Some useful resources:
The 2023-2024 BMSB seasonal measures will apply to target high risk goods manufactured and shipped from target high risk countries

learn more

→

The 2021-22 BMSB seasonal measures will apply to target high risk goods manufactured and shipped from target high risk countries

learn more

→