BTi Industry Update - August 2021
BTi's latest update regarding air freight and sea freight conditions, as well as exciting company news.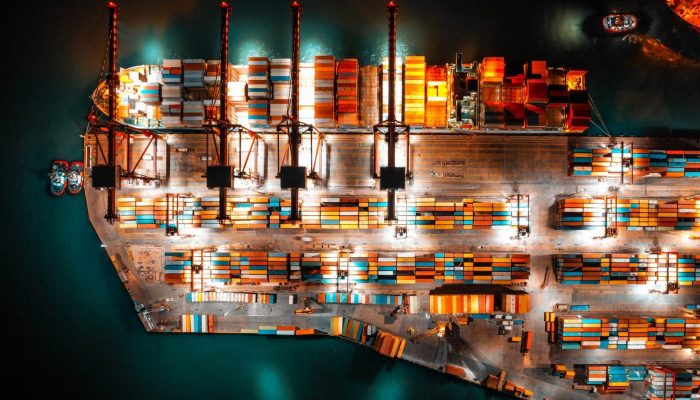 Sea Freight
Port congestion is unfortunately ongoing. More specifically in New Zealand, Auckland and Tauranga ports are experiencing 2-4 day delays, while Lyttelton and Napier ports are experience 1-2 day delays.
An extensive lockdown in Vietnam has imposed some of the strictest restrictions we have seen throughout the pandemic, with residents banned from leaving the house for an entire two weeks (yes, not even for food!). This has caused serious supply chain disruptions across all sectors. Especially, production in South Vietnam is struggling following the lack of critical supplies due to port congestions, delayed customs checks and limited sea freight capacity. To put this into perspective, the container pile-up at Ho Chi Minh's Cat Lai port totals 100,000 TEU!
Please expect delays in cargo ex Ningbo, due to a temporary suspension of empty container pick up in mid- August. The reason behind this was the detection of Covid-19 cases at the Meishan Island International Container Terminal. The particular terminal accounts for 25% of the total volume of containarised cargo going through Ningbo port, the world's third largest port. As a result, some vessels omitted Ningbo port, creating congestion for nearby ports. According to Container xChange, the June lockdown in the southern China hub, port of Yantian, resulted in a 180% price spike of containers and there are early indicators of a similar impact from the Ningbo and Vietnam recent lockdowns. However, please note that operations have now started to resume at Ningbo.
Meanwhile, Fremantle Port in Western Australia handled record-breaking TEU volumes in the 2020-2021 financial year with 807,061 TEU. The change was mainly driven by increased demand for household goods, cars, agriculture machinery and construction metals. Although ship visits decreased by almost 7%, the vessels were much bigger than previous years.
Port Botany in Australia experienced a 16% increase in TEU volume compared to July 2020. More specifically, import volumes increased 8% and export volumes increased 16% .
As a result of the Queensland border closure, which requires truck drivers to do mandatory testing, and consequently extend their cross-border travel time, road transport costs have increased.
The Webb Dock East Berth 4/5 Extension project at the Port of Melbourne has moved to the implementation phase and is expected to be completed within 2 years. It involves the removal of a redundant concrete structure and extension of the quay line by 71m to the north. This will allow the terminal to cater for the increasing number of vessels longer than 300 metres. Once finalised, it will restore the Webb Dock East to a two-berth terminal, as per the original design objective.
Air Freight
American airlines suspended passenger cargo flights to Australia due to the recently imposed halving of the already limited cap on passenger flight numbers. Unfortunately, other carriers are expected to follow suit. It comes as no surprise that Qantas has already announced an increase on air freight rates from the US.
IATA reports that in July 2021 air cargo demand remained strong. In fact, 8.6% stronger that pre-covid times in July 2019. Despite the pandemic, air freight capacity seems to be recovering, but it is still sitting 10.3% lower than July 2019.
Currently, there is a series of backlogs at Shanghai Pudong International Airport due to the temporary suspension of aircraft operations following the detection of covid-19 cases. Delays are currently up to 7 days, and it is expected that air freight rates will be negatively impacted. During the temporary suspension, carriers were cancelling services and diverting flights to nearby airports. Therefore, air cargo to North America faced a backlog of 5-7 days, while cargo services to Europe had a 1-3 day backlog says Air Cargo News.
Temporary Suspension of Aus Post Parcel Post Collections in NSW, ACT & VIC
We have just received notice from the Australian Post that from Sunday (5/9) until Tuesday (7/9) 7am, no parcels will be collected in order for them to clear up the order backlog.
Company Updates
We are delighted to announce that BTi Logistics in Sydney has found a new "home", conveniently located near the port. Our new address is 24-32 Raymond Avenue, Matraville NSW 2036.
Moreover, our Melbourne warehouse facility is expanding by an entire 8,000 sqm! In addition to doubling our warehouse capacity to fulfill orders of any type and size, this move will allow us to separate our HQ from the Melbourne branch office. But not to worry, the new warehouse & office facility is conveniently located across the road from our existing facility and the new address is 22 Business Park Drive, Ravenhall VIC 3023.
Check it out!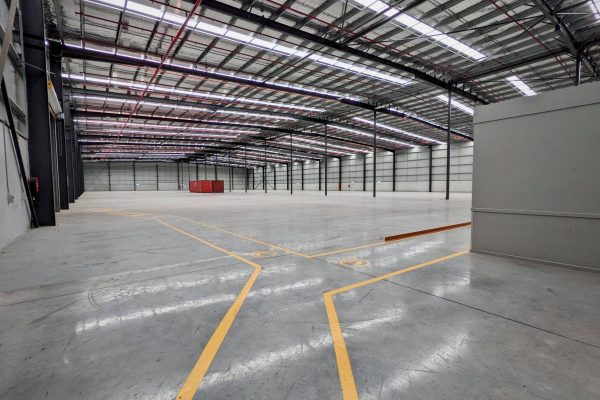 The 2023-2024 BMSB seasonal measures will apply to target high risk goods manufactured and shipped from target high risk countries

learn more

→

The 2021-22 BMSB seasonal measures will apply to target high risk goods manufactured and shipped from target high risk countries

learn more

→