2021/22 Brown Marmorated Stink Bug (BMSB) Seasonal Measures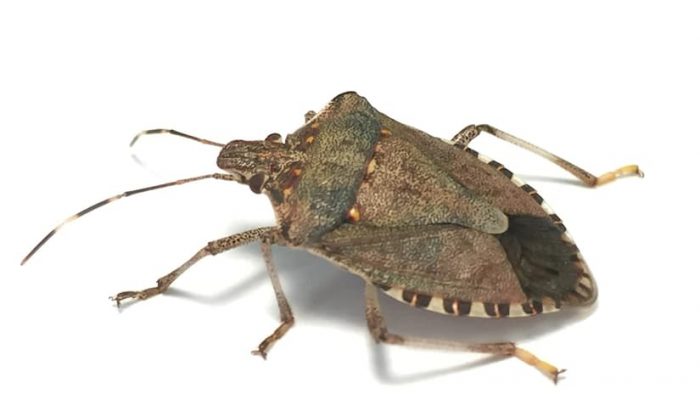 The Brown Marmorated Stink bug (BMSB) is a pest, known to 'hitchhike' inside imported shipping containers, machinery, goods and packaging. It poses a significant threat to the Australian biosecurity, as it can severely damage local crops. Therefore, the Department of Agriculture, Water & the Environment releases seasonal measures each year to protect Australian agriculture.
The 2021-22 BMSB seasonal measures will apply to target high risk goods manufactured and shipped from target high risk countries, that have been shipped between 1 September 2021 and 30 April 2022 (inclusive). Vessels that berth, load, or tranship from target risk countries within the same period will also be subject to BMSB measures.
Target high-risk goods other than containerised shipments will be subject to mandatory offshore treatment. Non containerised goods that arrive untreated or treated by an unapproved treatment provider in a target high risk country, will be directed for exportation on arrival. Moreover, untreated break-bulk cargo will be refused permission to discharged from the vessel. Whilst goods shipped in iso-tanks and as bulk-in-holds of cargo vessels are not subject to the measures.
A few key changes to take note of:
The addition of Poland as a target high risk country
The addition of Belarus, Malta, Sweden, United Kingdom and Chile as emerging countries. (As a result, please be prepared for increased random verification inspection of shipments due to the increase of emerging countries)
Air freight is no longer excluded from BMSB measures due to detections of live BMSB during the previous season. Air cargo arriving between 1 September and 30th November (inclusive) from USA and Italy, containing target high risk chapters 84, 85, 86 and 87 will be subject to random verification inspections
Similar to previous seasons, there are provisions for containers sealed prior to September 1, but shipped on board after September 1 to be released without treatment. A sealing declaration or other evidence as specified is required.
If you wish to read the official release of the new BMSB measures, please click here.
According to the Department of Agriculture, Water and the Environment, during the 2020-2021 Stink Bug Season:
There were 221 detections
There were more than 100,000 containers subject to BMSB measures this season
This included 11,963 LCL containers
Around 38% of FCL containers and 82% of LCL containers that were subject to BMSB measures were treated offshore.
There were 222 detections of BMSB (both alive and dead) – this was virtually the same as the number of detections in the 2019-20 BMSB season
13 incidents of dead bugs detected were detected on arrival (post biosecurity)
14 incidents of alive bugs were detected post-biosecurity
5 overseas treatment providers were suspended, 1 offshore treatment provider was reinstated and 2 were withdrawn from the scheme
Please note that BTi Logistics in Melbourne is an accredited BMSB treatment provider. Our fumigation pad has a generous capacity of 12 x 40ft, plus 3 x 20ft containers. A QAP wash bay and bonded storage are also available at our Melbourne warehouse facility.
We encourage importing businesses to review the new BMSB measures and start discussions with suppliers and freight forwarders, prior to shipping, to ensure their cargo meets all seasonal requirements. As a full suite provider of freight forwarding services, BTi can help your business with so much more than organising your shipment. Specialised consulting services are available by our Customs & Biosecurity expert, John Chambers. Click here to book your consultation, be prepared and minimise supply chain disruptions!
The 2023-2024 BMSB seasonal measures will apply to target high risk goods manufactured and shipped from target high risk countries

learn more

→

The 2021-22 BMSB seasonal measures will apply to target high risk goods manufactured and shipped from target high risk countries

learn more

→