2023-24 Brown Marmorated Stink Bug (BMSB) Seasonal Measures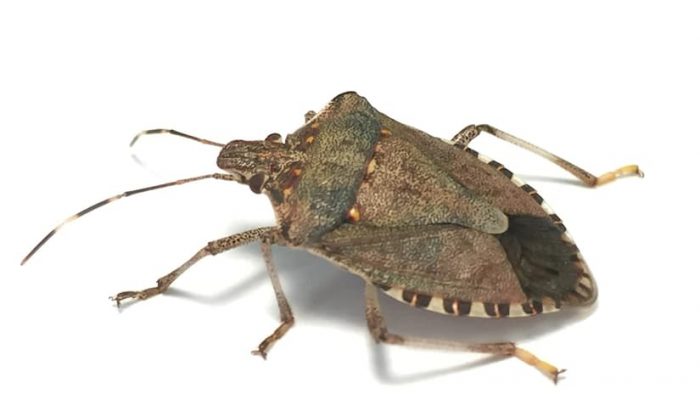 The Brown Marmorated Stink bug (BMSB) is a pest, known to 'hitchhike' inside imported shipping containers, machinery, goods and packaging. It poses a significant threat to the Australian biosecurity, as it can severely damage local crops. Therefore, the Department of Agriculture, Fisheries and Forestry releases seasonal measures each year to protect Australian agriculture.
The 2023-24 BMSB seasonal measures will apply to target high risk goods manufactured and shipped from target high risk countries, that have been shipped between 1 September 2023 and 30 April 2024 (inclusive). Vessels that berth, load, or tranship from target risk countries within the same period will also be subject to BMSB measures.
Target high-risk goods other than containerised shipments will be subject to mandatory offshore treatment. Non containerised goods that arrive untreated or treated by an unapproved treatment provider in a target high risk country, will be directed for exportation on arrival. Moreover, untreated break-bulk cargo will be refused permission to discharge from the vessel. Whilst goods shipped in iso-tanks and as bulk-in-holds of cargo vessels are not subject to the measures.
BMSB Measures do not apply to air freight shipments.
A few key changes to take note of:
New Master Consolidator (MC) Declaration Portal
Addition of Uzbekistan to the Target Risk Country List
A newly created BMSB FAQ webpage is now available to use
Onshore Fumigation
BTi Logistics has expanded its fumigation capabilities at its Melbourne facilities and is on hand to assist with any local fumigation requirements where required.
We encourage importing businesses to review the new BMSB measures and start discussions with suppliers and freight forwarders, prior to shipping, to ensure their cargo meets all seasonal requirements. As a full suite provider of freight forwarding services, BTi can help your business with so much more than organising your shipment. Specialised consulting services are available by our Customs & Biosecurity expert, John Chambers. Click here to book your consultation, be prepared and minimise supply chain disruptions!
Should you require any advice or assistance, please reach out to your customer service representative.
The 2021-22 BMSB seasonal measures will apply to target high risk goods manufactured and shipped from target high risk countries

learn more

→

The 2021-22 BMSB seasonal measures will apply to target high risk goods manufactured and shipped from target high risk countries

learn more

→