Introducing our New National Warehouse Manager - Robert Usher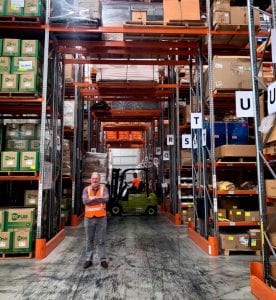 Bob joins BTi Logistics due to our expanding national profile and introduction of new facilities.
With 35 years of experience in the industry, your products couldn't be in better hands! With an impressive history of Supply Chain and Warehouse Management positions, Bobs experience includes working for well-known companies, such as NHP and Honda.
Bob specialises in change management and mentoring staff, having achieved excellent results in previous positions. Some of these achievements include enhancing productivity and designing Supply Chain and Warehouse solutions from start to finish.
Other than coaching warehouse staff, Bob is also a soccer coach on the weekends.
Bob will no doubt bring improved decision making into our warehouse systems and procedures, as well as error reductions and improvements to efficiency. We are excited to have Bob on board as we continue our growth.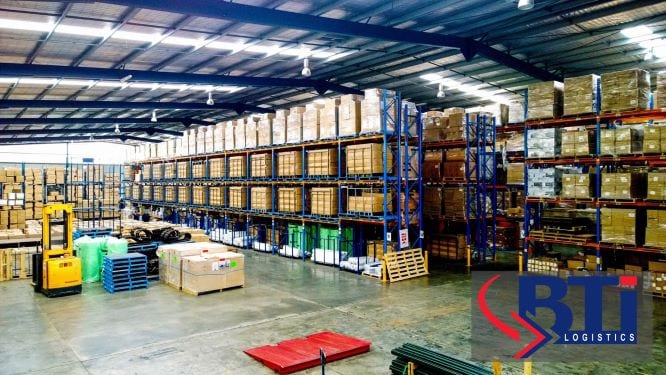 How was the adapting phase like at BTi? How helpful were the staff?
"Day one at any new company will always be daunting. It's a bit of a trade off between the existing people checking what the new guy looks like and the new guy, me, looking at what the place really looks like now you are on the inside. So I was a little nervous even though there was no reason to be as it seemed most people knew that I was coming and, very impressively, everyone was very welcoming and everything was set up in advance."
What are the working conditions like at BTi?
"Very cold as we have chocolate stored in my office! That has helped a bit though with Melbourne having record high temperatures. All jokes aside, the warehouse is well organised and clean; a credit to the guys working there and also a good advert for the business and the way we operate."
What can you bring to BTi and its clients?
"To answer that I need to first say that amongst other things I am particularly interested in safety in the workplace, automation and continuous improvement. Over time, I like to think that I have developed some skills in those areas and so, as in the past, these will be things I would want to continue to develop. Underlying this though, most importantly, is a belief that the culture of a business will ultimately dictate the way that it operates and so is the most important aspect for any company to work on and my style to help that is that of openness and inclusiveness."
What is your personal goal through this role?
"My goal, as always, is to have the best possible operating warehouse we can. Totally delight our customers with our expertise and easiness to deal with. On a personnel, and personal, level, particularly as I've got older, I get a lot of joy out of seeing people succeed and so I would hope to be able to mentor and help grow people so that they can be the best they can be."
The 2023-2024 BMSB seasonal measures will apply to target high risk goods manufactured and shipped from target high risk countries

learn more

→

The 2021-22 BMSB seasonal measures will apply to target high risk goods manufactured and shipped from target high risk countries

learn more

→