5 Benefits of Outsourcing 3PL Services
3PL Outsourcing is the technique where a company hires an external vendor to complete certain internal tasks, instead of dedicating an in-house team to handle them. Such internal tasks could include warehousing, packaging, freight forwarding, transportation and other depending on the business model.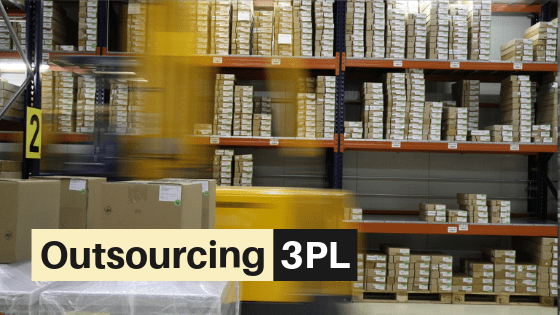 Businesses have been using outsourced 3PL providers for decades, in order to gain some type of competitive advantage over other big players in the industry. The integration can get so solid, that many businesses consider their outsourced vendors, an extension to their own business. Deloittes's 2016 Global Outsourcing Survey confirms that 78% of participants feel positive about their outsourcing relationship. Interestingly, Travel & Transport industry is among the top 8 outsourcing sectors globally (Statista and KPMG's Global IT-BPO Outsourcing Deals Analysis).
Cost Saving
In fact, using outsourcing as a cost cutting tool, is statistically the most common reason 59% of businesses use the technique. This expands into endless subcategories.
Avoiding expensive infrastructure and fleet investments. Your 3PL provider will already have a warehouse facility in place and several fleet subcontractors at your availability.
Saving on buying, installing and maintaining expensive shipping software to manage operations. Instead, 3PL's already have them in place. Yes, even using such technologies through your outsourced provider do not come for free. However, you are splitting those costs with all their other customers, which obviously comes at a lower price.
Higher control over variable costs, decreased fixed costs. When outsourcing you have more flexibility in terms of only buying what you need (e.g. storage space, service operators). Whereas, if a business has an in-house dedicated team, they need to pay them full-time wages. Regardless of the amount of shipments they are moving, which, really is based on overall market demand. Retailers who experience drastic shifts in their seasonal traffic, especially benefit from outsourcing 3PL providers.
Economies of scale, the more you produce the lower the cost. 3PL providers have hundreds of other clients in place, which means they operate in bulk with carriers. This entitles them to more competitive pricing.
Enables focus & growth on core business
Moving onto the second most popular reason 57% businesses decide to outsource, enabling them to focus on their core business. Delegating non-core responsibilities to other reliable members, allows managers to improve their focus on the development of the business. When managers are left with less areas to overlook, they consequently have more time to focus on the core competencies such as research and development.
Internationally outsourcing 3PL facilitates expansion to foreign markets
Offshoring overseas allows companies to leverage on foreign knowledge. By partnering with an overseas provider, a business can better inform themselves on local culture and tastes. In addition to establishing brand recall. They can use that to their advantage by customising their products to better fit foreign likes. A business may also familiarise themselves with local regulations and trade barriers. Overall, the international partnership can help your company enter a foreign market with additional security.
Mitigating risk through outsourcing
Outsourcing 3PL services can also benefit you on the freight forwarding side of things. Freight rates are influenced by market factors and are highly volatile. Some forwarders can lock in freight rates for x amount of time. Therefore, protecting your business against rate changes. Moreover, let's not forget that 3PL's give and take consistency service with other carriers. Therefore, during peak season when the ports or vessels are clogged up, your 3PL provider may be able to secure priority space for your cargo. This would secure your business from any losses associated with insufficient stock. Consistency service also entitles your 3PL (and therefore your business, as their client) to consistency pricing.
Outsourcing a 3PL provider, may protect your business against;
General Rate Increase (GRI)
Peak season surcharge
Currency adjustment factor
Bank Surcharge
Gain access to your 3PL's specialised resources.
The use of innovative, highly specialised technology can add visibility and greater efficiencies to your supply chain. Indeed, making your supply chain more agile to any changes, demands or trends of the market. For instance, lets assess Cargo Wise One. A comprehensive end-to-end logistics solution used in 130 countries and by 12,000 logistics providers. It is the most predominantly used software in logistics. Cargo Wise One, is a cloud-based software, which integrates your business, with your logistics provider and their partners. It provides tracking and data for the location of the cargo, overall operations, documentation, sales, clearance of shipments, warehousing, financial data and more. The system also offers automation in some processes, saving you time and money, while minimising errors (wisetechglobal.com). Essentially, it offers a single platform which manages the movement of goods from start to end. Surprisingly, Cargo Wise One has no major competitors, other than smaller in-house systems, with much narrower capabilities. Accordingly, it takes a person with extensive industry knowledge to get the most value out of this specialised software.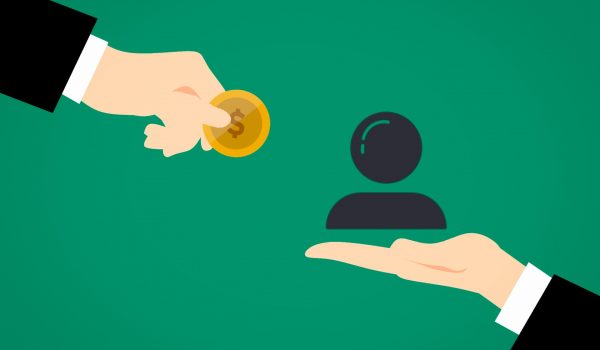 In Conclusion
Historically, we can see that outsourcing has been massively embraced globally. According to stats from Statistica, the global market size of outsourced services has almost doubled from 2000 to 2017. In fact, the industry generated a total revenue of 45.6 billion in 2000, versus the 88.9 billion it amounted for in 2017. It is undoubtedly a great cost cutting, optimisation tool.
At BTi Logistics, we aim to offer unprecedent choice to our customers through our global network of partners. We believe in transparency and excellent customer care. Our Melbourne warehouse is quarantine approved with bonded and general space available. We also offer wash bay and fumigation services onshore. We wish to kindly remind you that BTi Logistics recently became an Australian Trusted Trader (ATT). As an ATT, BTi is now considered lower risk. This means that shipments we handle are not as likely to face border holds and more likely to enjoy priority processing.
Contact [email protected] for a free quote today, as well as in-house customs clearance services
The 2023-2024 BMSB seasonal measures will apply to target high risk goods manufactured and shipped from target high risk countries

learn more

→

The 2021-22 BMSB seasonal measures will apply to target high risk goods manufactured and shipped from target high risk countries

learn more

→