Unbeatable Trucking Service
Starting from loading to unloading and maintaining the highest standards in terms of safety while in transit, we take nothing to chance.
WELCOME TO OUR WEBSITE!
Transcargo makes business flow. As one of the world's leading non-asset-based supply chain management companies, we design and implement industry-leading solutions in both freight management.
Over 42,000 dedicated employees, working in 17 regional clusters around the globe, deliver operational excellence — to provide viable answers to the most challenging supply chain questions.
MATT GARDNER
Chairman & Chief Executive Officer

Special Services
Globally known for our ability to handle every last detail of our customers' particular logistics and forwarding needs, TransCargo's Special Services team takes care of all your logistics.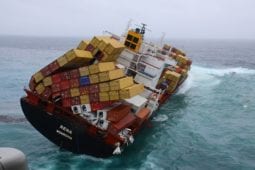 Provides a scalable and customizable solution for customers who have programs to retire outdated IT assets.
read more
→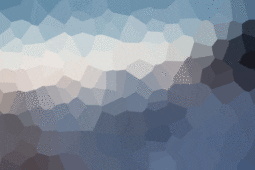 Experts. Exports. Creating, manufacturing or selling Australian products to the world? Reverse Logistics? Think Exports. Regardless of industry, we have the experience to provide a seamless export experience. We have built solid relationships...
read more
→
Latest News
Please be advised that there have been changes made to air freight regulations. Exporters are now required to be a 'Known Consignor'.

learn more

→

Living in a time of highly competitive markets where customers want the fastest delivery for the cheapest price, your overall warehouse efficiency is more

learn more

→

Due to the rapid expansion of BMSB throughout Europe and North America, we advise you to expect delays in quarantine matters.

learn more

→
"We use BTi for special events to help us control the movements of our vehicles in Australia a job they have always completed in a professional manner"
Lamborghini
Automobili Lamborghini S.p.A.
Aussie Disposals relationship with BTi is now 6 years. Having a freight forwarder to handle all aspects of international shipping and customs clearance was a must as our import program grew rapidly. We needed a reliable partner that could accommodate our needs and meet our expectations, which BTi not only achieved but exceeded.
Mark Lewis
Director, Aussie Disposals
The BTi team has worked alongside us to create a simple, smooth and more effective supply chain. Its introduction of better solutions have been instrumental in eliminating damage and improving our capabilities which have been great for our business
James Clark
Chief Supply & Distribution Manager, Sutton Tools
What makes us special?
Over 42,000 dedicated employees, working in 17 regional clusters around the globe, deliver operational excellence.
United Kingdom
14 Tottenham Road, N1 4EP, London, United Kingdom
Germany
148 Commercity Isola Road, M1 R43 Berlin, Germany
Spain
10 Via Della Consordia Road, S3 7ME Madrid, Spain
United States - Head Quarter
14 Mao Road, N1 4EP, Los Angelos, USA
United States
148 Commercity Isola Road, M1 R43 New York, USA
Warehouse
10 Via Della Consordia Road, S3 7ME Miami, USA