BTi Industry Update - June 2021
Please see below BTi Logistics latest industry update regarding sea freight and air freight conditions, new export tools, MUA protected industrial actions and a traffic jam in Chinese ports so big, it makes the Suez Canal fiasco seem small.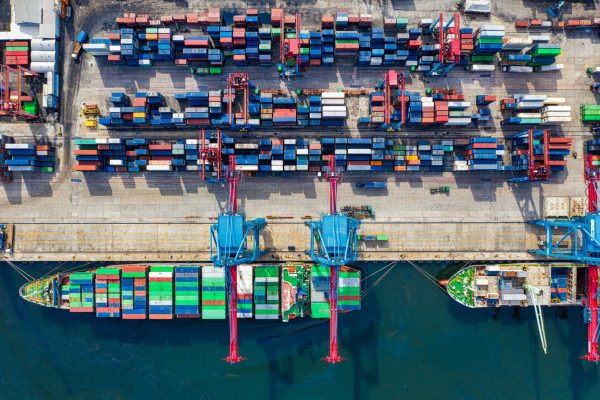 MUA Protected Industrial Actions at Hutchison Ports Brisbane & Sydney:
Four consecutive 4 hour stoppages of work from 7am Tuesday the 22nd of June 2021 till 11pm Tuesday the 22nd of June (Brisbane)
Two consecutive 4 hour stoppages from 7am Wednesday the 23rd of June until 3pm Wednesday the 23rd of June (Brisbane)
Two consecutive 4 hour stoppages from 7am Thursday the 24th of June until 3pm Thursday the 24th of June (Brisbane)
A stoppage of work for 24 hours, from 6am Tuesday 22nd of June, until 6am Wednesday 23rd of June (Sydney)
New Export Tool
Austrade export digital services is a new user-friendly tool helping businesses with the process of expanding to overseas markets, it is the beta version of Global Business Support Finder. The tool offers information on accessible markets based on your business model, foreign laws and regulations that may affect your move, interactive market insights, trends, as well as information on grants and funding.
China
Due to a recent spike in COVID-19 cases in Guangdong province, local ports Yantian, Chiwan, Shekou and Guangzhou, Shenzhen and Nansha have been impacted. Some shipping lines are advising that they will omit those ports, to avoid further delays in vessel schedules, as well as assist local authorities in containing the spread of the virus. Therefore, please be prepared for delays up to 14 days. According to shipping brokers, there are currently around 160,000 shipping containers waiting at Yantian alone to be loaded on the dozens of vessels currently waiting to berth. Last week, shipping line Maersk advised that 64 of its vessels had already skipped scheduled port calls at Yantian and Shekou. The backlog will have a compounding effect on other ports. In fact, congestion is already building up at nearby ports as carriers start to divert. The area is also experiencing equipment and trucking shortages. Additionally, there are risks that the backlog could spread to refrigerated freight in these ports due to a limited number of slots for these types of containers.
With governments releasing trillions of dollars in stimulus packages, demand for goods has never been so high. Consequently, China's factories have been working overtime to produce the goods purchased. Meanwhile, productivity at China's southern ports has been heavily impacted by COVID-19 regulations. Combine these together and we are looking at a traffic jam of epic proportions.
As a result, rates from South of China are expected to increase even more.
Further supply chain consequences are expected to arise from this, considering that Guangdong accounts for 24% of China's total exports.
Sea Freight
Container shortage issues in Australia remain ongoing. Based on an assessment of comparable global container port performance, by the World Bank, Australian ports are near-completely failing Australian importers, exporters and shippers. Essentially, all our container ports, except from Brisbane, are in the lowest 25% of the worst-performing ports globally. According to the World Bank / IHS assessment notes "Since the dawn of maritime trade, maritime ports have been central to economic and social development… more specifically, how a maritime port performs is a crucial element in determining a country's trade costs. Poorly performing ports constrain trade growth". Meanwhile, the same report showed Asian ports superiority in efficiencies, as they dominated the top 50 spots.
VICT has announced an increase of its Infrastructure Surcharge and a new Vehicle Booking System (VBS) charges, effective 1st July 2021.
Congestion in northern European ports and inland waterways worsened throughout May. Especially into Rotterdam, delays are exceeding 5 days. Export bookings remain challenging due to unprecedented capacity issues.
On a seperate note, Containerisation turned 65 in May during what has been the most challenging year for the industry so far. However, this innovation is far from it retirement age, given the pivotal role it plays in international trade!
Air Freight
The Federal Government is investing 66 million into upgrading Newcastle airport, in order to improve air freight capabilities though the widening of the runway. This will assist in accommodating for longer-range flight such as B777s and Airbus330s. IATA reports that air cargo volumes were up 12% in April compared to pre-covid times and 7.8% compared to March 2020. However, IFCBAA says that air freight rates are at two to six times higher than pre-COVID. Capacity between Australia and New Zealand has improved and rates are stabilising since the Australia- New Zealand travel bubble. IFCBAA says that air cargo is at capacity on all flights. Essentially, the disrupted sea freight schedules due to the Suez Canal blockage, in combination with booming imports and limited sea freight availability, have created compounding air freight congestion.
Company Updates
Warehouse Terms & Conditions Letter
To all our valued 3PL clients, please be reminded to carefully read, sign and return the warehouse Terms & Conditions letter by 30th June 2021.
Australia's Biggest Morning Tea – Cancer Council Fundraiser
BTi Logistics in Melbourne hosted their annual fundraiser for the Cancer Council in May. Every year, we host this event to raise vital funds for people impacted by cancer. The donations go towards cancer research, prevention and support, with potentially life-changing effects. Before closing the fundraiser page, BTi Logistics will double the total of donations and then release the funds to the Cancer Council Australia. For anyone who would like to participate, our donations link is still active!
If you need supply chain guidance during navigating what has undoubtedly been the most challenging period in the industry, book a consultation with our top industry professional John Chambers and remove ambiguities surrounding the movement of your goods.
The 2023-2024 BMSB seasonal measures will apply to target high risk goods manufactured and shipped from target high risk countries

learn more

→

The 2021-22 BMSB seasonal measures will apply to target high risk goods manufactured and shipped from target high risk countries

learn more

→