6 Benefits of Any Free Trade Agreement With Australia
A Free Trade Agreement (FTA) or treaty is a multinational agreement where the member countries agree to cooperate in forming a free-trade area. This is achieved by removing some trade barriers, such as tariffs or duties for international trade and investment. FTA's aim at maximising the economic benefits for Australia and other countries involved.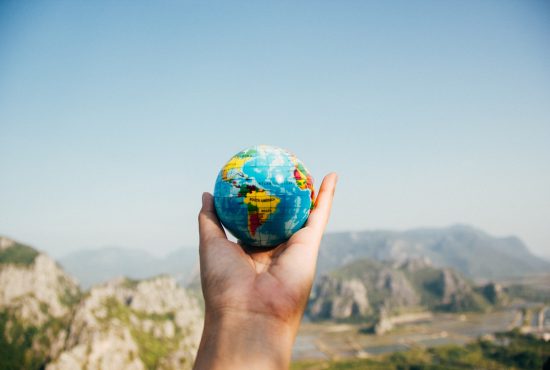 Lower Prices & More Competition
As a result of lower importing costs, businesses have access to cheaper raw materials for their manufacturing process, as well as new technologies. Although this creates a prosperous environment for new businesses, it may also become a challenge for retailers, due to the increased competitiveness. Customers on the other hand, can enjoy larger consumer choice and power.
Boost for Australian Exports
Consider the below scenario;
US-China; No FTA in place
Australia-China; ChaFTA in place
With the removal of export tariffs and barriers, Australian exports would sell for a much cheaper price in China, compared to US exports. As per the obvious, Australian exports will be in higher demand in China, than US exports. This is solely attributed to the effects of the ChaFTA in place. Consequently, FTA nations can increase their national GDP and thus, living standards. Moreover, a strong Australian economy, makes it an attractive destination for foreign investors.
Facilitation of Living Standards for Developing Countries
The removal of excessive tariffs also gives developing countries, access to a new range of products. Having access to cheaper and improved raw materials, can support them in creating more liveable city infrastructures. It may also assist them in developing trade competition.
Stimulation of International Trade
Countries entering treaties can improve their market access and extend their market reach. They also create great opportunities for businesses to start entering important foreign markets and grow.
Triggers International Investment
A Free Trade Agreement also offers protections allowing the free flow of prosperous two-way investments.
Consistency across international product standards
The increase in international trade brings together products from a mix of countries of origin.  Therefore, FTA's can bring integration to the sets of product standards. Hence, providing retailers and consumers with products that are more accurately designed to their expectations.
However, the main gate to that deductable duty haven for exporters or importers lies within a certificate of origin or declaration of origin. The document certifies the country of origin of the goods together with the preference criteria that applies. For a shipment to be eligible for deductable tariffs, their goods not only need to be imported/ exported from an FTA country, but they also need to be manufactured within an FTA country under the same agreement.
The main steps involved in obtaining Free Trade Agreement tariff cuts are:
Step 1: Check the FTA Portal to see what tariffs apply (if any)
Step 2: Assess if your product meets the FTA's rules of origin
Step 3: Get a certificate or declaration of origin to accompany your goods
(Department of Foreign Affairs and Trade)
Curious what countries Australia has entered a Free Trade Agreement with?
ASEAN–Australia–New Zealand (AANZFTA)
Chile (ACLFTA)
China (ChAFTA)
Japan (JAEPA)
Korea (KAFTA)
Malaysia (MAFTA)
New Zealand (ANZCERTA)
Singapore (SAFTA)
Thailand (TAFTA)
United States (AUSFTA)
For example, in 20 December 2015, Australia and China signed a Free Trade Agreement – ChAFTA. That was a major milestone for the trade relationship of the two nations. China has been our largest trading partner since 2007. More specifically, it accounts for an impressive one third of our total exports, consequently magnifying the benefits Australian businesses can enjoy. Since China is such a highly populated country, constantly growing in numbers, it is the ideal market for many Australian exporters.
However, the benefits of FTA's will not stop here. As international trade evolves, so will the terms of the agreements, potentially generating greater benefits for importers and exporters in the future
The 2023-2024 BMSB seasonal measures will apply to target high risk goods manufactured and shipped from target high risk countries

learn more

→

The 2021-22 BMSB seasonal measures will apply to target high risk goods manufactured and shipped from target high risk countries

learn more

→