BTi Industry Update – May 2021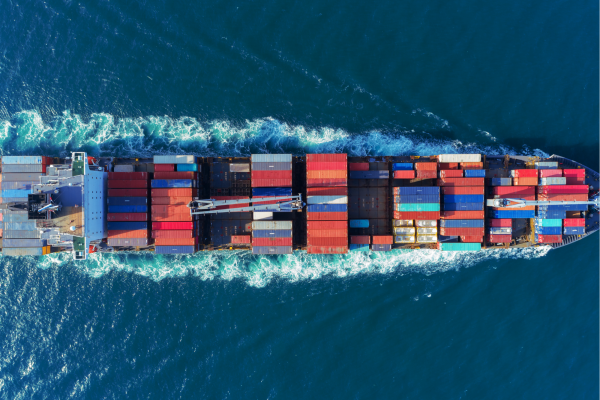 Here is a roundup of the latest industry and company developments surrounding freight forwarding and logistics in Australia.
Industrial Actions
The Marine Union of Australia has served Patrick Terminals with yet another "Protected Industrial Action (PIA)" in Sydney and Brisbane.
PIA Details:
A ban on the performance of overtime at Port Botany (Sydney) from 6am Thursday 20th May 2021 for 14 days
A ban on the working of shift extensions at Port Botany (Sydney) from 6am Thursday 20th May 2021 for 14 days
A ban on attending work on days an employee is rostered "off / avail" at Brisbane AutoStrad terminal, commencing from 11pm Friday 28 May 2021 and finishing 11pm Sunday 30th May 2021
A ban on working overtime at Fisherman Island (Brisbane) from 11pm Friday 28 May 2021 and finishing on 11pm Sunday 20th May 2021
Overseas Public Holidays
Please note the upcoming overseas public holidays that may affect your supply chain:
China: The Dragon Boat Festival from 12th of June 2021 until 14th of June 2021
Brown Marmorated Stinkbug (BMSB) Update
Please be reminded that the 2020-2021 BMSB Season is in place for certain goods shipped and arriving from the 1st of September 2020 to the 31st of May 2021 inclusive. Therefore, anything shipped in April, arriving in May still has a chance of random inspection. Anything shipped in May arriving in June will not be subject to BMSB measures. Currently, indications show that the UK will be in the high-risk countries list next BMSB season starting in September 2021. An offshore BMSB treatment provider in the Netherlands has recently been suspended due to failing a compliance assessment.
While we are on the biosecurity topic, it should be noted that the Australian government recently announced a $371 million boost to the biosecurity sector over four years. The funding will strengthen the fight against dangerous diseases and pests and will help identify dangerous cargo with more certainty before it reaches Australian ports. Additionally, the funding will assist Australia's response capabilities to biosecurity threats.
Sea Freight
Unfortunately, container freight rates continue to increase at unprecedented levels and new surcharges are getting announced weekly. Equipment shortages and capacity issues remain ongoing. MSC is set to become the worlds largest container line and is expected to overtake Maersk capacity sometime next year. According to Alphaliner, Maersk operates around 709 ships with a combined net tonnage of 4,121,964 TEU. On the other hand, MSC operates 588 ships with a net tonnage of 3,897,002 TEU, and it has built up a large orderbook. Sydney Port Botany welcomed the largest container vessel to ever visit Port Botany in 29th March 2021. As per the NSW Ports, the Ural is capable of carrying 10,662 TEU's, almost double the size of the typical 5,500 TEU container ship visiting the port. At 299 metres long, 48.2 metres wide, and 66.5 metres high from keel to mast, the vessel is the size of three consecutive football fields and as high as a 15-storey building.
Air Freight
Capacity issues and premium rates remain ongoing in the air freight sector. Stuart McFarkabe, the Air and Sea Freight Forwarding manager at IFCBAA told the Loadstar that "Despite the lifting of the cap next month, there is a significant premium on rates, due to the lack of capacity,"
"Freighters and passenger-freighters are supporting the very limited number of passenger flights, but market freight rates are still sitting at 1.8 to six times pre-Covid levels, depending on the destination."
"Support options under IFAM are agile, responsive and targeted to assist businesses while they, and the sector, adjust to the new environment."
In order to support the sector, the International Freight Assistance Mechanism (IFAM) received increased subsidies for March 2021 totalling A$781.8m and the program was extended until December.
When looking at the bigger picture, IATA reports that the air freight sector expanded in February 2020, with overall volume increasing by 9% compared to February 2019 pre COVID-19 pandemic. IATA is also forecasting a loss of 47.7 billion in 2021 (-10.4%), which is in fact an improvement on the estimated net industry loss of USD 126.4 billion (-33.9%) in 2020.
Although the air freight sector will most likely not return to pre covid levels, it appears that air supply chains are slowly rebuilding.
Happy 16th Year Work Anniversary to Marie Osadczuk
Join us in congratulating Marie Osadczuk on her 16th year milestone with BTi Logistics.
Marie has been with the company for half of its existence and has played a major role in securing and managing some of our biggest partners.
Thank you for taking us forward Marie, happy workaversary!
New Service Reminder
As part of our new consultancy services, BTi is now offering clients assistance with their Australian Trusted Trader accreditation process.
Should you wish to unlock new foreign markets and opportunities faster than bofore, book in your consultation today!
The 2023-2024 BMSB seasonal measures will apply to target high risk goods manufactured and shipped from target high risk countries

learn more

→

The 2021-22 BMSB seasonal measures will apply to target high risk goods manufactured and shipped from target high risk countries

learn more

→