Posted by Katerina Tsernotopoulos
Freight Forwarding - Market Update
Please be advised on the current market situation affecting shipments departing from or arriving to Australia.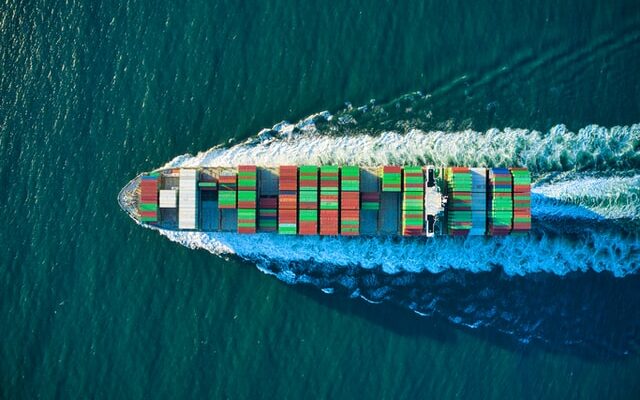 We have received notice from several shipping lines advising they will implement rate increases during December, in order to keep up with demand, while maintaining their level of service. The domino effect of increased costs is now also affecting Empty Container Parks (ECP), as they implement fee increases. Therefore, please be prepared for fluctuations in freight rates in the coming weeks.
Moreover, shipping lines are starting to get booked out for December. The situation Ex Asia is arguably worse. Some importers are already facing issues securing bookings from Asia. Therefore, we advise you to send through your bookings as early as possible.
Container Crisis
Container equipment shortage continues to be a massive problem. Shipping lines are trying to move empty containers into China from congested areas. However, due to the congestion, they are not able to get them onto the vessels fast enough to ship back to China. Moreover, an imbalance of 45,000 TEU imports to exports, is adding more pressure to the existing shortages. Reefer containers are especially hard to book at the moment. Advice from industry members and shipping lines is that high import volumes are expected well past Christmas and possibly past Chinese New Year (mid-February). The industry urges shipping lines to deploy large capacity sweeper vessels to evacuate empty containers.
Due to significant move count restrictions implemented by container terminals, carriers have a limited ability to empty containers and reduce the high yard density at the empty container depots. Consequently, most bookings are currently experiencing some type of equipment issue and this is expected to continue over the coming months.
The NSW Government has put in place the following measures to assist with the relief of congestions at Empty Container Parks
Easing of restrictions on storage heights for full and empty containers at Port Botany, which will allow some parks to stack up to seven containers high. This should create an approximate 3,000 new empty container spaces for the existing Empty Container Parks
An examination is underway to assess the under-utilisation of existing container parks in Western Sydney and help improve productivity at Port Botany
The search for a new Empty Container Park location in Port Botany, Sydney by industry bodies continues
Congestion at Ports
The overall situation in Australian ports has eased with less delays and congestion. Specifically, congestion at Sydney port terminals has improved significantly, with DP World advising they have almost no delays with their scheduled arrivals. However, ad-hoc vessels calls may experience delays of 1-2 days. We understand the situation at Patrick Terminals has also improved with most of their vessels calls no longer omitting Sydney. We have received advise that LCL Depots are experiencing delays in container unpacks (up to 4-5 days).
Overall, port congestion around the world is getting worse with many shipping lines implementing a port congestion surcharge. The freight rate chaos carried on in November with shipping lines implementing a myriad "rate increases", "rate restorations", "peak season surcharges" and more.
Due to the continuing volatile market conditions, most sailing schedules should be perceived as estimates for the foreseeable future and our operations team will endeavour to provide as much notice as possible with schedule & ETA changes however as this is an issue that is changing daily, information may be delayed.
Delays in QAP Matters
We are currently witnessing delays in a number of Quarantine areas.
Entry processing, inspections and contacting biosecurity officers to address issues, are all executed outside client service standards. In addition, the Australian Border Force (ABF) and the Department of Agriculture (DAP) are conducting more frequent verification holds and examinations.  Therefore, import shipments may be delayed. IFCBAA has advised that discussions with the First Assistant Secretary Biosecurity Operations from the DAP have suggested that it is evident the departments priority is to manage biosecurity risk, whilst trade facilitation is secondary. However, the Secretary is willing to set up an Industry Working Group to work closely with industry to identify workable solutions.
China
The Department of Agriculture, Water and Environment advises that some recent shipments have been delayed on entry into China, leading to commercial losses.
The Department of Agriculture has advised the below:
The department will continue to provide certification for goods that meet the requirements of the Export Control Act and relevant importing country requirements. Exporters and manufacturers of non-prescribed goods for export are advised that some recent shipments have been delayed on entry into China, leading to commercial losses.
While the department will continue to facilitate market access and seek to ensure importing country requirements are up to date and accurate, the department encourages exporters to fully consider their own risk and potential losses.
Exporters should ensure that they have independently confirmed relevant importing country requirements. Exporters are urged to seek advice from importers on potential for disruption to the clearance of their shipments.
We understand that the current market situation is looking troublesome and may not improve during the holiday season. Our team is working tirelessly to protect your shipments against disruption, however certain matters are well beyond our control. Should you have any concerns about a particular shipment, we encourage you to reach out to your BTi Logistics representative, who will help you come up with a suitable plan. Upon this, please be reminded that we now offer International Trade & Customs Consultancy services, by top industry professional – John Chambers. If your cargo is held up for Biosecurity reasons, our consultancy services may be more suitable for your business needs.
The 2023-2024 BMSB seasonal measures will apply to target high risk goods manufactured and shipped from target high risk countries

learn more

→

The 2021-22 BMSB seasonal measures will apply to target high risk goods manufactured and shipped from target high risk countries

learn more

→