5 Ways to Improve Your Overall Warehouse Efficiency
Living in a time of highly competitive markets, where customers want the fastest delivery for the cheapest price, your overall warehouse efficiency is more important than ever.
An all-time classic managing methodology, commonly taught at Logistics master's degrees, are the 3M factors. Man, Machinery, Method. Through the efficient management of the 3M's, a linear performance improvement can be established.
Below, we will discuss some tips we recommend for small to medium size warehouse facilities seeking to improve their overall warehouse efficiencies.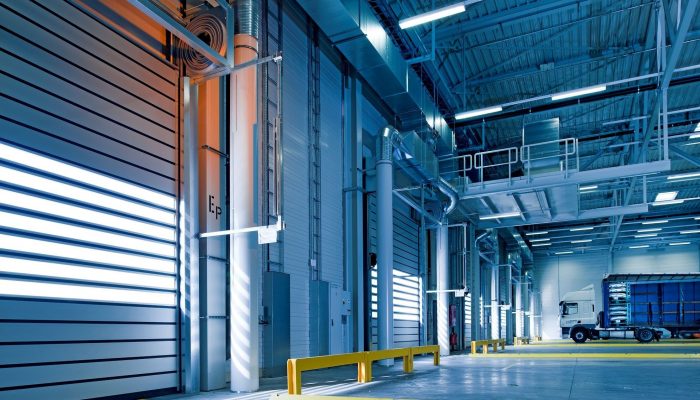 It all starts from hiring the right people for the right jobs.
A "can-do" attitude can prove to be more valuable than experience. Highly motivated staff with initiative and will to learn, will generate high productivity numbers. It is also important that management creates an environment where staff feel respected and important. Involving staff "in the process", whether it is establishment of new procedures or improvement of existing ones, inclines them towards incrementally wanting to "prove their value". Moreover, team members directly involved with the operational side of things, rather than supervisory roles, may have a better understanding of the strengths and weaknesses of the systems in place. Consequently, the right manpower will increase your pick and pack rate per head, without additional spending on wages.
Optimise existing warehouse space.
Before deciding that you need to expand into additional warehouse space, consider improved use of your vertical space. For instance, taller racks can store more stock in a given space. Perhaps also look at different racks for various types of goods, rather than one size fits all. Optimising your stock allocation, based on stock turnaround, will ensure acceleration of order fulfilment times. You can achieve this through the creation of hot pick zones near the front of your warehouse and close to the packing/delivery area. If you haven't already, it is crucial you implement a DC inventory location control. For example, a numerical system based upon the aisle, zone, level the stock is stored.
Continuously improve & refine your processes
With various market factors constantly fluctuating, it is crucial that you assess your processes overtime to ensure you remain competitive.
Implement a DC inventory location control. Such as a numerical system based upon the aisle, zone, level the stock is stored. Moreover, using barcode labels on products, pallets, etc will improve your warehouse efficiency immensely.
Simplify your processes in order to reduce touches, therefore costs
Identify your costs for each warehouse service and adjust your pricing accordingly to avoid losses.
Capture & monitor key performance indicators (KPI's). Simply reporting back to employee's their productivity numbers will motivate them to do better than the last report. Its literally just our human nature!
Create unified processes across the entire business. The larger the growth, the higher the need for uniform processes. As a small size business, you most likely know where most of the stock is. With growth comes more orders, more stock and more staff. To facilitate the integration and cooperation of new and existing staff, set procedures are vital.
Invest in new technology
Data collection is extremely important for warehouse management these days. Your warehouse facility should collect as much data as possible, regarding the shipping containers and products interacting with your facility. A Warehouse Management System (WMS), is a cloud-based software highly beneficial for small to medium size businesses. A WMS supports the efficient management of inventory and labour. Essentially, the software provides live stock and shipment visibility, which can massively support improved decision making.
Surprisingly, in 2018, 41% of warehouses were still using pen & paper, instead of barcode scanners. This number is expected to drop close to 3% in the next 10 years, according to research by Zebra Technologies.
Additionally, creating automation through using new technology will minimise human errors, speed up processes and improve your overall warehouse efficiency.
Consider outsourcing 3PL services
A lot of the time, for small to medium size companies, it works out more cost effective to outsource 3PL services. That is through the benefits of economies of scale, the more your produce, the lower the cost. Outsourcing can help your business save on buying, installing and maintaining expensive shipping software. Your provider will already have those in place which you will consequently use for only a partial cost. Outsourcing 3PL services, helps you gain access to your 3PL's specialised resources and advanced technology, which will make your supply chain leaner.
Last but not least, you should establish warehouse efficiency metrics to assist you in assessing the success level of your improvement initiatives. Trial and error is the key!
The 2023-2024 BMSB seasonal measures will apply to target high risk goods manufactured and shipped from target high risk countries

learn more

→

The 2021-22 BMSB seasonal measures will apply to target high risk goods manufactured and shipped from target high risk countries

learn more

→