BTi Logistics - Industry Update February 2021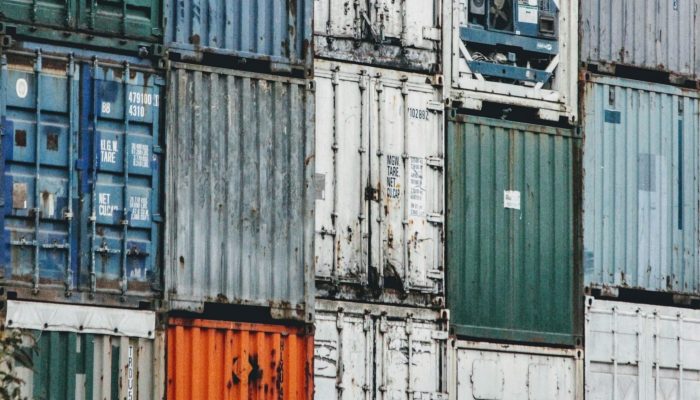 Here is a roundup of the latest industry and company developments regarding freight forwarding and logistics.
MUA Industrial Action at Victorian International Container Terminal
The Victoria International Container Terminal (VICT) is facing imminent disruption from industrial action.
The Marine Union of Australia (MUA) have given notice of the below work stoppages:
4-hour stoppage on Tuesday 16 February at 4pm
12-hour stoppage on Friday, 19 February at 6pm
36-hour stoppage on Sunday, 21 February at 6am
The MUA is demanding wage increases between 5.8% to 11% each year over 3 years or certain roles, with overtime and penalty rates to rise by 50% to 100% from current rates. Additionally, the MUA is also seeking a paid week off every 10 weeks, plus reduced shifts in the 9th week, effectively reducing time worked by 11.4%.
The VICT states that, considering their market share is 34% of containers destined for the Port of Melbourne, shipping lines will face delays in bringing supplies to Melbourne. Consequently, this industrial action is expected to also affect the Victorian economy negatively. Essentially the MUA's conditions would cause Melbourne's first automated terminal to become unviable. According to Shipping Australia, if fully accepted, the MUA claims will cause the total cost of employment at VICT to rise by 117% or more than $119.1 million over four years, making this innovative project unsustainable. "As the first fully automated container terminal in Australia we never expected to be popular with traditional waterside unions, but we couldn't have anticipated such unrealistic demands. We've been in negotiations for months, however the MUA is unwilling to consider reasonable differences in VICT's operation," said VICT chief executive Tim Vancampen.
Empty Container Crisis
Unprecedented congestion levels at empty container parks across Australia are ongoing. Backlogs are causing delays in import container de-hires, and creating challenges in accessing export empties, redirections and truck ques. Specifically in NSW, the empty dehire situation is unlikely to improve in the foreseeable future. Hence causing increased delays, landside and logistics costs.
Port Congestion & Delays
Overall, port congestions and delays around the world are ongoing.
Chinese Ports
More specifically, congestion around key Chinese ports is still heavy. Aggrevated port infrastructure is mainly due to the Chinese New Year rush, in combination with strong cargo demand, COVID-19 labour restrictions and high terminal utilisation. "All Chinese ports are congested; the average waiting time is two or three days," said Danny Hoffmann, managing director of Zim Integrated Shipping's regional affiliate, Gold Star Line.
Port of Los Angeles
The Port of Los Angeles saw productivity plunge over the past six months, even during near-record import volumes. However, productivity did somewhat improve last month.
Delays for port cargo or for cargo to be moved inland by rail, have been excessive (up to weeks). Yard congestions, high import dwell and labour shortages are causing delays to shipments departing /arriving to the Port of LA. Industry advise is that LA port congestion will not dissolve until supply chain workers are vaccinated and imports slightly decline.
Port of Oakland
At the Port of Oakland's 2021 State of the Port address, executives outline plans for this year. Plans include commitment to a zero, greenhouse gas emissions future and improved truck traffic flow. All terminals are open for normal operations this week. However, please expect delays for shipments departing from / arriving to the port of Oakland due to labour shortages.
Increased Surcharges at Hutchison Ports
Hutchison Ports in Sydney and Brisbane have yet again significantly increased their Infrastructure Surcharges and Public Appointment Fee for all full import and export containers handling at the terminal. The new changes are coming into effect on 15 March 2021.
Particularly in Sydney:
 52.93% increase in its Infrastructure Levy
 58.33% increase in its Public Appointments Fee (slot booking)
Phase 6A: Khapra Beetle Measures to Come Into Effect on 12/4/21
As mentioned in our previous notices, the Khapra Beetle situation has been evolving rapidly. The Department of Agriculture has advised that imported containerised cargo will be subject to a range of measures, in order to protect the Australian Biosecurity against the Khapra Beetle pest. Phase 6A is coming into effect on 12 April 2021. Under phase 6A, all target risk containers exported on or after 12 April 2021 must be treated offshore. Moreover, offshore treatments must include a valid treatment certificate or phytosanitary certificate.
A target risk container is defined as:
FCL/FCX container carrying high-risk plant products and loaded in a khara-beetle target risk country
FCL/FCX container shipped from a khapra beetle target risk country and destined to a rural grain growing area of Australiabteb
Phase 6B will roll out later in 2021. We advise you to stay up-to-date with BTi's notices as we will be sending out more information regarding the second phase.
Happy 20 Year Work Anniversary to Alicia Morris!
Join us in congratulating Alicia Morris on her 20 year milestone with BTi Logistics. It's not often, particularly in modern times, that we see such milestones. Thus, it is encouraging to note that we have a few here at BTi.
Alicia has been with BTi for more than half of the companies existence! She has played a major role in obtaining and developing many of our highly valued long standing client relationships.
We would like to say a big thank you to Alicia for being an essential part of BTi Logistics success.
Here's to many more years!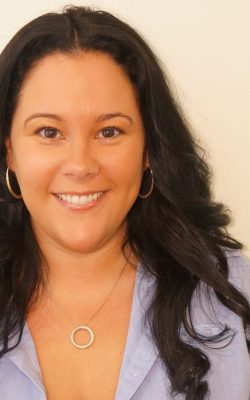 BTi Logistics in the Finalists for the 2020 DCN Australian Shipping and Maritime Industry Awards
BTi Logistics is pleased to announce that we have made it as finalists in not one, but two categories for the bespoke 2020 DCN Shipping and Maritime Industry Awards!
Customs Broker of the Year
Young Achievement Award (BTi Logistics Managing Director – Michael Parakh)
The winners announcement will take place on Thursday 18 February at 11.30am AEDT here.
We wish to take the opportunity and thank you for your ongoing support, even throughout a very challenging year. Together we hope to continue to improve your supply chain efficiency and continue to reach new markets with confidence.
The 2023-2024 BMSB seasonal measures will apply to target high risk goods manufactured and shipped from target high risk countries

learn more

→

The 2021-22 BMSB seasonal measures will apply to target high risk goods manufactured and shipped from target high risk countries

learn more

→